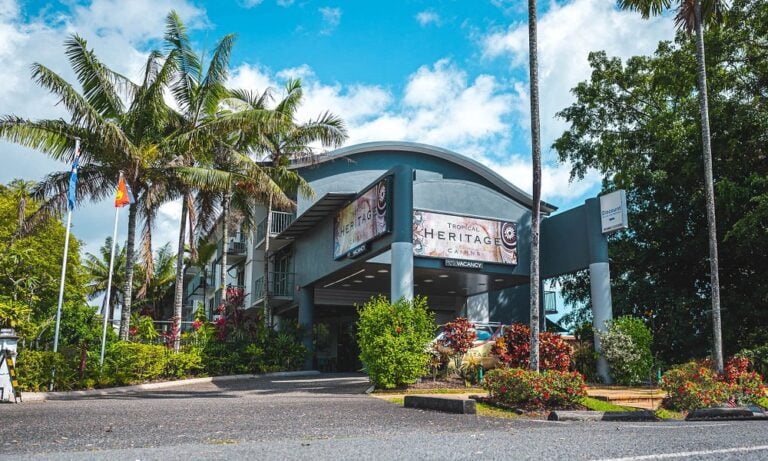 Boutique Freehold Hotel Opportunity
Cairns, 18 May 2022 – The Tropical Heritage Hotel (the "Property") in Cairns is being exclusively marketed through JLL Hotels & Hospitality agent Gareth Closter, with the property to be sold by Expressions of Interest.
The Property is being offered to the market as a freehold going concern including 44 hotel rooms, a 2-bedroom managers residence, resort style pool & BBQ area and a breakfast room (formerly a hotel room). The Property enjoys extremely close proximity to the Cairns Esplanade and is on the same street as the market leading Crystalbrook Collection Riley resort.
The completion of the Crystalbrook Collection including the Riley, the Bailey and the Flynn has changed the market in Cairns and has lifted the attraction of the area for tourists and travellers. This coupled with the significant government spend on the Cairns Esplanade and lagoon which has delivered an exceptional platform for tourism to flourish in the city and wider region.
"Cairns had a fantastic Easter and all signs are extremely positive for a strong peak season over the upcoming winter period when southerners typically travel north to chase the sun" Mr Closter said.
The Tropical Heriatge Hotel is a boutique "entry level" hotel opportunity in a core tourism location of Cairns. With price expectations in the low $5 million range we expect extremely strong buyer interest.
"Based on recent sales completed by JLL Hotels including the Sunshine Tower Hotel, the per key rate of this hotel will be opportunistic and represent genuine value" Mr Closter continued.
The recent sale of Sunshine Tower Hotel in Cairns for $10.7 million set a new benchmark in the region achieving slightly above $175k/key. "The activity in the Cairns market is extremely strong, there is a compelling reason to buy in a market that is strengthening and has substantial forward bookings."
Built in 2003 the Tropical Heritage Hotel is a modern accommodation offering for families, tourists and corporate travellers. Many of the rooms are a large size with six (6) interconnecting rooms providing options in terms of room types.
More broadly, Cairns is looking forward to a strong trading year with state and international borders now open. "Cairns is such an iconic tourism destination! Clearly the region will benefit from the "re-opening" of Australia's borders combined with the pent up demand for people to travel" Mr Closter commented.
To request a copy of the Information Memorandum please contact the exclusive marketing agent at JLL Hotels & Hospitality, Gareth Closter.