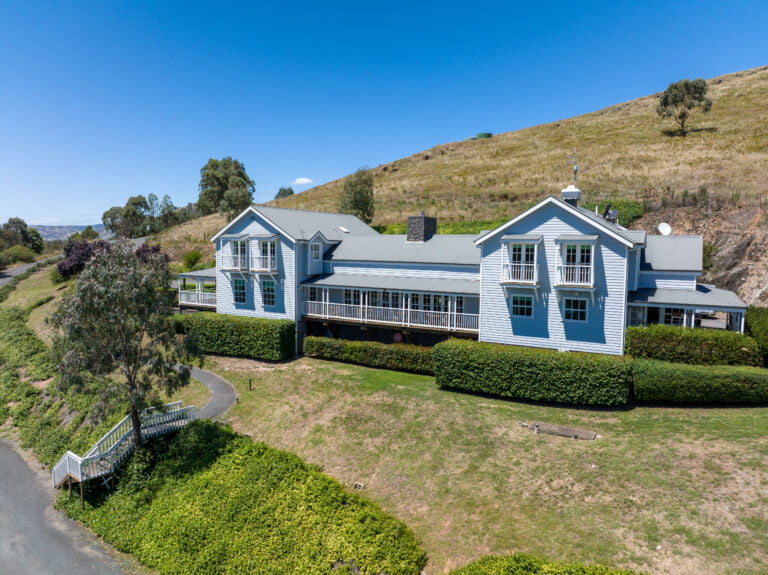 Boutique Lodge Sold by HTL
Home to the Three Blue Ducks Riverina food operation and well known for its incredible fly fishing opportunities, the picture perfect Nimbo Fork Lodge has been sold following an international Expression of Interest sale campaign conducted by HTL Property's Andrew Jolliffe, Andrew Jackson and Nic Simarro.
The stunning experiential lodge, owned by Jats and Co's Walsh and Heggaton families, has been purchased by local agricultural land holder Brendon Stoney.
"We've thoroughly enjoyed our time with this unique property and popular accommodation and hospitality business, and are simply thrilled that someone with the same passion for the area, in the form of Brendon and his family, have now taken the reins" commented Vendor, Josh Walsh.
Situated upon a dramatic hillside and across 100 acres, a number of which enjoy deep waterfront access to the active Tumut River, the upmarket lodge draws strong patronage from around Australia and also abroad.
"Properties as unique and well presented as Nimbo is, particularly when considering the photogenically natural beauty of the location, are very high on the list of objectives for a growing class of experience seeking traveller" advised HTL Property Managing Director, Andrew Jolliffe.
"The widespread interest is this and other similar unique lodge style assets we are currently managing the sale process for, is invariably widespread and always robust" Jolliffe added. "Such is the confluence of rarity and quality" concluded Jolliffe.
Whilst not disclosed, HTL Property confirms the sale price achieved was consistent with the market guidance provided throughout the sale process.