Hotel + Leisure ‑ Consultant,
Graham + Sibbald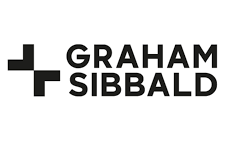 Contact Alistair - Enquire Below
Schedule a showing?
About Alistair
Alistair has 45 years' experience of working in the property market in Scotland with the latter 36 years specialising particularly in the disposal and acquisition of hotels, licensed and leisure properties on behalf of a wide range of clients – private owners/operators; family offices; mid-market corporates; banks; and restructuring practitioners.
Based in Graham + Sibbald's Edinburgh office, Alistair has a Scotland wide remit and over the years has covered almost every corner, town, city, glen, coastline and island of Scotland; developing not only an exceptional geographic coverage but also an interest and knowledge in many, if not most, of the hotels of Scotland.
Alistair joined Graham + Sibbald in July 2020 and has seen and been part of the growth of their Hotel + Leisure department with it now a recognised "go-to" expert firm/department for advice on the hotel and leisure sector, throughout the UK.