Senior Vice President, Australasia,
JLL Hotels & Hospitality Group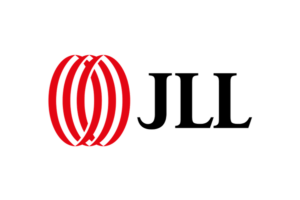 Contact Andrew - Enquire Below
Schedule a showing?
About Andrew
Current Responsibilities
Working in the Sales & Investments division of JLL's Hotels & Hospitality Group, Andrew focuses on the sale of hotel and tourism assets across Australasia.
He has been a key operative on some of Australasia's most significant transactions and a broad range of mid-market assets.
Andrew is responsible for managing every aspect of the transaction process from investment analysis, underwriting, marketing, due diligence and transaction execution.
Experience
Andrew joined Jones Lang LaSalle in 2009 within the Capital Markets team specialising in the disposal of commercial, retail and development opportunities.
Since to joining JLL Hotels & Hospitality Group in 2013, he has been involved in investment strategy reviews, operator selections, strategic advisory and research.
Located in Sydney since 2014, with a broad focus on across Australasia's investment markets (Australia, New Zealand, Pacific) with a transactional track record that includes some of Australia's most significant assets, portfolio transactions, new hotel developments, budget accommodation and leisure focused properties.
His extensive experience also includes insolvency & receivership solutions, consultancy a opportunity marketing.
Notable sales include:
– Vibe Hotel Darling Harbour, Sydney
– Nishi New Acton Canberra
– ADIA Portfolio (Sydney & Canberra)
– Sullivan's Hotel Perth
– Felix Sydney Airport
– Diplomat Alice Springs
– The Sebel Mandurah
– Hilton Melbourne South Wharf
– Quality Hotel CKS Sydney Airport
– Clarence Street Hotel Development Site
– Heron & Wilson Island Resorts, Great Barrier Reef
– Hilton Sydney
– The Brassey of Canberra
– Sheraton on the Park Sydney
With a Bachelor of Commerce majoring in Property & Commercial Law and a Post Graduate Diploma in Valuations, his broad based sales, development and valuation experience provides a strong base for providing detailed advice to clients.