National Director - Hotels New Zealand,
Colliers Hotels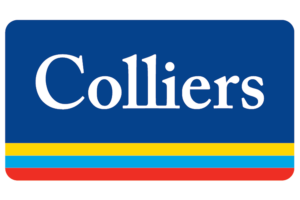 Contact Dean - Enquire Below
Schedule a showing?
About Dean
AREA OF EXPERTISE
Dean is recognised as New Zealand's leading hotel investment advisor specialising in the
disposal, acquisition and strategic consultancy of hotel assets in New Zealand & the South
Pacific.
Dean is responsible for running the Colliers New Zealand Hotel Division, the largest team
of dedicated hotel specialists in the country. Over the last decade, Dean has sold over 40
hotels (NZ$1.2 billion+) and in recognition was awarded the Commercial Salesperson of
the Year by the Real Estate Institute of New Zealand in 2016.
Dean also provides strategic advice to many institutional and private entities including;
Precinct Properties, CDL, Russell Group of Companies, Heritage Hotels, Colwall
Investments, Distinction Hotels, Reddy Group, Scenic Hotels, AIAL, Infratil and M&L
Investments.
Recent assignments for new hotel projects include operator selection services for
InterContinental Commercial Bay Auckland, QT Auckland Viaduct Harbour, Travelodge
Auckland Wynyard Quarter & Mercure Auckland.
In May 2019, Dean was instrumental in negotiating the $300m plus joint venture
between the New Zealand Superannuation Fund and the Russell/Lockwood Groups in
what was the largest hotel transaction in the Country's history.
BUSINESS AND EDUCATIONAL BACKGROUND
Dean joined Colliers International in May 2013 as National Director – Hotels. Prior to joining
Colliers, Dean was Executive Vice President of Jones Lang LaSalle Hotels & Hospitality
Group New Zealand & Queensland.
Dean also held a senior lecturing position at the University of Auckland between 1999 and
2011.