Senior Vice President, Hotels and Hospitality New Zealand,
JLL Hotels & Hospitality Group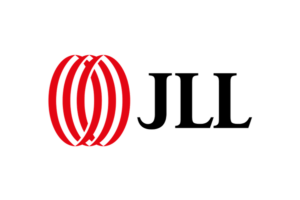 Contact Nick - Enquire Below
Schedule a showing?
About Nick
Experience
Nick is a Senior Vice President of Hotels and Tourism for New Zealand and the South Pacific. He has over 12 years' experience in the property sector including valuations, sales, relationship management and strategic roles.
Nick has returned to JLL in 2019 following a number of years at other Real Estate firms. During his career he has transacted a number of high profile hotel assets and development sites. In previous roles Nick spent a number of years valuing some of the most notable assets in New Zealand and the South Pacific as well as being directly involved in a wide range of hotel transactions. Nick has provided a range of investment advice to many institutional and
tourism related entities in New Zealand and the wider South Pacific Basin.
Nick completed his Bachelor of Property in 2004 before conducting a 'Big OE' where his passion for tourism was developed while running a large youth hostel in Southern France through the summer periods and a portfolio of ski chalets in the French Alps through the winter months. Following his overseas travel, Nick completed a Masters in Finance and gained valuer registration in 2010.
Notable Clients
– CP Group
– Colwall Hotels
– Pro-Invest
– Scenic Hotels
– Distinction Hotels
– Infratil
– Toga
– Accor
– M&L Investments
Notable Transactions
– Albert Wolfe St Auckland Hotel Development Site
– Arden Hotel Lease Christchurch
– Haka Hotel Newmarket
– Haka Backpackers K'Rd
– Sydney St Queenstown Hotel Development Site
– Albert Wyndham St Auckland Hotel Development Site
Nick's qualifications and experience offer a strong platform for providing sound advice for a range of Hotel and Tourism assets, and are ideally suited to his specialisation in the field of tourism real estate.
Education and Affiliations
Bachelor of Valuation and Property Management from Lincoln University
Post Graduate Diploma in Business (Finance) from Massey University
Masters of Finance from Massey University
Registered Property Valuer (non-practising)