Managing Director, Head of Investment Sales Australasia,
JLL Hotels & Hospitality Group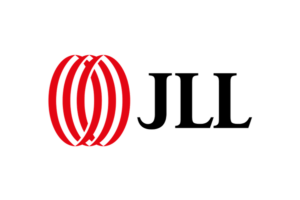 Contact Peter - Enquire Below
Schedule a showing?
About Peter
Current Responsibilities
Based in our Melbourne office, Peter is the Managing Director of JLL's Hotels & Hospitality Group and heads up the Investment Sales team across Australasia.
Experience
Having previously been based in JLL's Brisbane and Sydney offices, Peter has worked across Australasia's various hotel investment markets (Australia, New Zealand, Pacific Islands) and boasts a transactional track record spanning budget to luxury accommodation properties, island resorts and major portfolios.
Notably, he has been an instrumental team member in several of JLL's record breaking and landmark transactions in Australia, including both established assets and new developments.
Since joining JLL Hotels & Hospitality Group in 2004 Peter has been involved in the valuations, strategic advisory, research, asset management and marketing divisions.
His extensive experience also includes insolvency & receivership solutions, consultancy & opportunity marketing, investment strategy reviews and operator selections.
Education and Affiliations
Bachelor of Property Economics from Queensland University of Technology
Awards
Peter was awarded 2017 Rising Star Asia Pacific at the HICAP conference in Hong Kong by the International Society of Hospitality Consultants.
Notable Clients
– IHG
– Erdi Group
– AccorInvest
– Brookfield
– Melbourne Airport
– Adelaide Airport
– Queensland Airports Limited
– Toga
– Accor
– Caydon
Notable Transactions
– Vibe Hotel Melbourne Queen Street
– Holiday Inn Melbourne Airport
– Ibis Little Bourke Street
– Next Hotel Melbourne
– MACq 01 Hobart
– Pullman Melbourne on the Park
– NEXT Brisbane
– Atura Adelaide Airport
– Outrigger Australia Portfolio
– New Inchcolm Hotel & Suites
– Pullman Sydney Airport
– The Westin Sydney
– Hilton Sydney
– Sheraton on the Park Sydney
– South Molle Island
– Chifley Dandenong
– Novotel Brighton
– Pacific International Cairns
– Novotel Wollongong
– Novotel Newcastle
– Mercure Parramatta
– Chifley Wollongong