Head of Hotel Capital Markets,
Colliers Hotels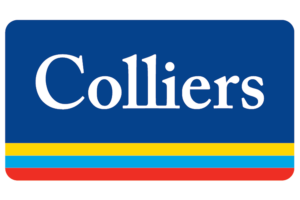 About Me
Saar is a hotel and real estate transactions specialist with over 28 years of commercial experience, advising on disposals, acquisitions, asset management, funding, development leasing and management and franchise agreement across all hotel asset classes in UK and Europe.
Saar is a Director within National Capital Markets and heads the Hotel Capital Markets team.
Since 2005 Saar has helped investors, operators, hotel brands, and lenders generate returns through hotel disposals, acquisitions, funding and asset management. To date, Saar has been involved with hotel property worth more than £12bn in the UK, Western and Eastern Europe, working for public and private companies.
In 2016 Saar founded West Ridge Asset Management as a boutique hotel advisory.
Since inception, West Ridge Asset Management advised on over £5bn of hotel real estate deals including the successful acquisition of 102 hotels comprised of 20,000 bedrooms valued over £1.9bn.
Prior to West Ridge, Saar managed Leonardo Hotels in the UK. Leonardo now owns, leases and manages circa 220 hotels across EMEA. Prior to Leonardo Saar was VP Asset Management in charge of PPHE Hotel Group's 5,500 bedrooms across the Park Plaza and art'otel brands. Work included capital expenditure and disposal and acquisition strategies. Successes included the conversion of Hercules House into a 490 bedrooms Park Plaza Waterloo, the extension of PP Riverbank and development of Park Royal, including ground rent funding.
Prior to PPHE, Saar was SVP at Jones Lang LaSalle Hotels where he worked for the hotel capital markets team for over six years.
Education
Sussex University, LLB
Hebrew University, LLM
Ecole hôtelière de Lausanne, MBA International Hospitality Management