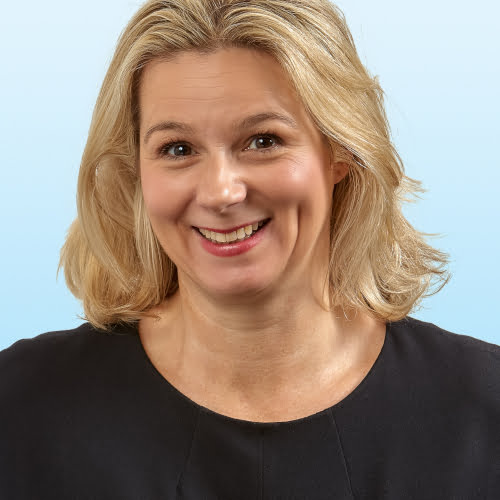 Interview with Colliers' Karen Wales
Interview between Colliers' Karen Wales (KW) and Tourism Trader's Craig Collins (CC).
CC – Today I am delighted to be interviewing Karen Wales to discuss a number of topics including the recent sale of Gaia Retreat & Spa – the country's most awarded boutique lifestyle retreat.
Karen's Background
Since joining Colliers in October 2016 as National Director of Hotel Transaction Services, Karen has transacted over $500 million in hotel sales and provided strategic consultancy advice to more than 20 clients.
For more information on Karen please click here
CC – Welcome Karen and thank you for your time today.
KW – Thanks Craig, always great to see you!
CC – I would like to discuss the recent sale of Gaia Retreat, however, before we start, I am keen to ask you a few questions about yourself.
KW – Sure, what would you like to know?
CC – Where are you currently based and what does a typical day involve for you?
KW – I am based in Sydney, Australia. I am not sure there is, or ever was, a typical day. The world has fundamentally changed and so has how and where we work each day! I feel this is a good thing.
CC – I agree, variety in a day makes things interesting. I read in your CV that you have undertaken over $500m of hotel deals around Australia, however, if you had to choose one or two, what would be the most memorable?
KW – Seasons Harbour Plaza, Sydney for being the longest deal we ever did and a landmark deal for being the first transaction to test the Collective Sale legislation in the Land and Environment Court. Strata hotels were a common development model in Australia in the late 1990s, but have become a drag on the renewal of accommodation stock particularly in the key leisure markets. The ability to sell collectively – given that 75% of owners agree – is a good policy initiative in NSW. Other Australian states should look at similar legislation.
And most recently Gaia Retreat and Spa for the learnings and the most enjoyable week of inspections. The retreat 'all-inclusive' business model is really impressive, particularly for regional Australia where the high cost of labour can be a drag on profitability. The chance to begin my working day with an early morning yoga class overlooking the Byron Bay hinterland followed by the most delicious healthy breakfast with an inspirational client will take some beating. I learnt a lot about the wellness industry and a little about myself. I need to go back!!!
CC – Doing yoga and eating well on hotel inspections sounds like a great job to me, however what do you really enjoy about being a hotel broker?
KW – As you know I have worked in the industry for a long time – as a researcher, analyst and consultant – all of which I still do. What I enjoy about broking is the connection with clients, particularly the private ones. I got a taste for it while working with the Australian Government to attract foreign capital into hotels. However, as a broker, the intensity of a deal creates a strong bond with the people you are working with and provides an opportunity to deep dive into a business and their vision which can be very rewarding.
CC – Across Australia, how do you feel the next 1-2 years will play out in terms of hotel transactional volumes and pricing?
KW – The crystal balls are working overtime at the moment! We have had cycles before but none of them compare to this one. COVID-19 has pressed pause on the booming global hotel and travel segment but accelerated other emerging trends such as remote working, flexibility, wellness and sustainability. This will all impact the Australian hotel investment market as the recovery takes hold. There is a weight of global capital looking for the right transactions and we expect this to continue. There has been unprecedented stimulus pumped into the global economy over the past two years and Australia has done reasonably well at managing the crisis. State border closures have been a major impost on domestic tourism through COVID but I expect revenge spending will take hold in 2022 and hotel owners will reap the rewards. Regional locations will continue to boom, but cities will come back strongly as Australians travel for work, for events, for sport, to visit loved ones or just because they can! Australians love to travel.
CC – Considering the affects Covid has had, where do you feel we will see the most transactions over the next 12 -24 months?
KW – I think Sydney will continue to see strong deal flow and increasingly the other state capitals will as well as new supply is absorbed. Assets in Sydney are traditionally very tightly held and investors will seize rare opportunities which arise to get a foothold in the city's hotel investment market. New hotels are coming in Sydney but the quantum is very small when compared to other city hotel markets. Tourism in the harbour city will bounce back strongly given the level of infrastructure investment in recent years and supported by funding from the NSW Government.
CC – Congratulations again to you and the team on the Gaia Retreat & Spa transaction.  I saw it was speculated in the press that it sold for 30m?
KW – Thank you, it was a great asset to work on. I can't tell you what it sold for; however, it was more than reported!
CC – Gaia was an interesting deal. You had a consortium including Olivia Newton John on the sell side and Tattarang being one of Australia's largest private investment groups owned by the Forrest family on the buy side. The deal seems very Hollywood!
What are Tattarang's future plans for the property?
KW – Tattarang investment portfolio spans across agri-food, energy, resources, property and lifestyle. The Group's property division Fiveight had acquired the retreat, with its lifestyle division Z1Z to deliver all hotel and associated operations. Tattarang's lifestyle division Z1Z is investing in brands, products and experiences that share the best of Australia with guests. Fiveight's philosophy is driven by a focus on creating and owning iconic properties and precincts, with a long-term horizon.
Tattarang's investments say as much about the aspiration and much-envied modern lifestyle that Australia enjoys as it does about the exciting future it represents. They are visionary in their commitment to sustainability/ESG.
CC – Considering this, what were the characteristics of Gaia that Tattarang was drawn to?
KW – An iconic Australian brand with a coveted global reputation for excellence in wellness and luxury.
CC – Gaia is obviously a very well-regarded wellness resort. Do you see the wellness industry growing over the coming years in Australia?
KW – The growing demand for wellness services and related tourism has moved beyond the fixation with appearance and beauty related programs. The Covid-19 pandemic has placed a magnifying glass on people's priorities and daily experiences. The need to escape from the increasing fast pace of everyday life is driving growth in a new type of wellness tourism.
Throughout the lockdowns and extended periods homebound, people have developed their own wellness programs at home, from gardening and exercise to meditation and mindfulness. People pursued wellness tourism activities for their mental health during furlough, searching for new ways to be well, and reflecting on 'new' meaning after job losses and periods away from the office. This shift in priorities will drive a boom, not just in lifestyle tourism, but what we call 'spiritual tourism'.
Lifestyle tourism focusses on activities like detoxing, rejuvenation and changing behaviours, while spiritual tourism places emphasis on contemplation, meditation and learning. We predict a fundamental shift towards these types of wellness tourism as people place greater value on their mental health and wellbeing and having identified that prevention is far better than a cure.
CC- One last question. I have always thought hotels are the most fun and diverse real estate asset class to work in and you get to work with some amazing people, passionate about their property.
Whilst they are only young now, would you recommend your children become hotel brokers?
KW – I often joke that my son should become a broker, his EQ and negotiation skills are highly developed for a 9 year old, it is draining!!! Hotels are a fantastic asset class to work in, the industry is full of great people who get a kick out of making others happy. It also makes for enlightening small talk at BBQs as everyone has an opinion on them !!
CC – Thanks Karen. Great talking to you.
KW – Thanks Craig, I appreciate the opportunity.