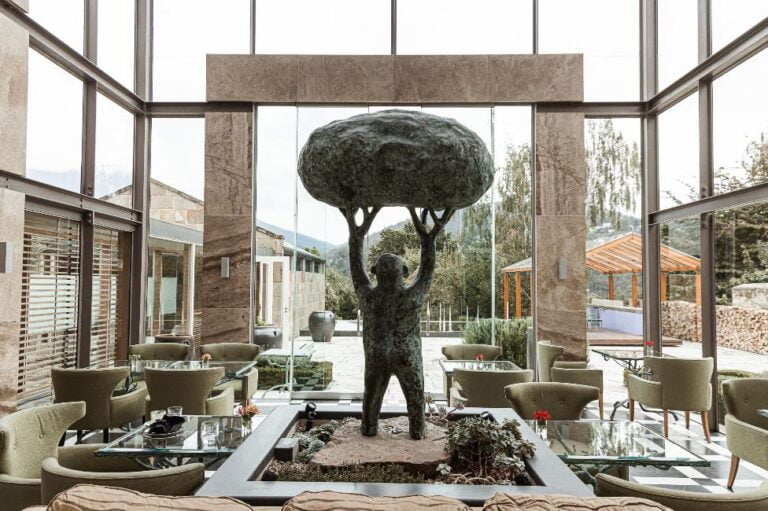 La Vie Hotels & Resorts acquires iconic, award-winning boutique property, The Islington Hotel, Hobart
La Vie Hotels & Resorts is thrilled to announce the acquisition of The Islington Hotel Hobart, an award-winning five star boutique hotel located in the exclusive enclave of South Hobart.
Celebrating its 175th birthday this year, the highly curated hotel boasts 11 elegant guest rooms as well as a world-class art and antique collection showcased within a heritage facade of striking glass, marble and sandstone features.
Boasting breathtaking views of Mt Wellington, each of The Islington's charming rooms are individually appointed with luxe furniture and art that reflects the property's rich Tasmanian history, complemented by contemporary details.
The acquisition of the hotel by La Vie Hotels & Resorts, is yet another step forward in the group's growth and expansion plans for the year ahead, reports Managing Director, Craig Bond.
"We're delighted to have acquired one of Hobart's finest luxury boutique hotels and to be growing our portfolio of properties in the boutique and upscale space," said Craig Bond, Managing Director of La Vie Hotels & Resorts.
"The Islington Hotel has long been one of Australia's most charming boutique properties thanks to its understated luxury offering and we plan on further elevating the hotel's offering and expanding on the incredible service and experience the hotel delivers to guests.
"Acquiring the Islington is part of a wider, strategic expansion plan the group has within Australia and we look forward to further developing and growing our boutique hotel portfolio over the next 12-18 months," Mr Bond concluded.
With hints of grandeur and opulence in its African safari inspired decor, The Islington also exudes an understated elegance. The Library, Morning Room and Rose Room offer guests a tranquil place to relax with a good book, play a game of chess or simply unwind while The Conservatory restaurant offers dinner four nights a week from Wednesday to Saturdays with a focus on seasonal, local and organic Tasmanian produce.
For more information, visit https://www.islingtonhotel.com/
321 Davey St, South Hobart, TAS, 7000