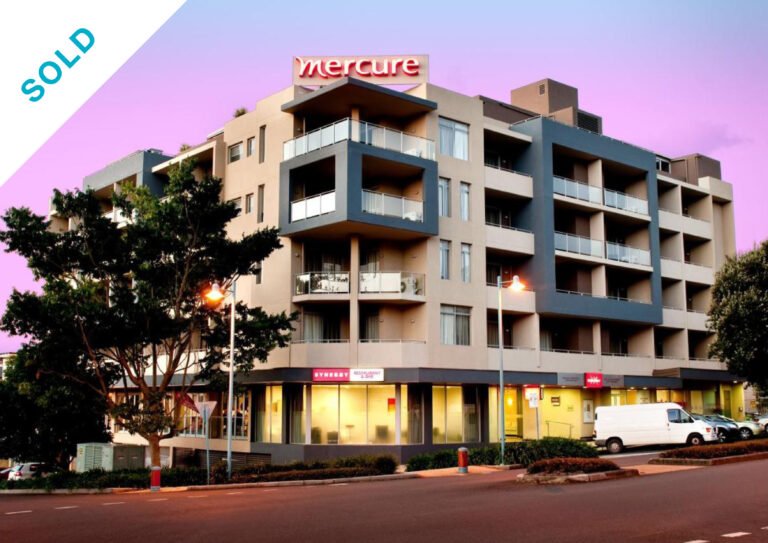 Luxury North Coast Hotel Sold by HTL
Specialist national brokerage firm HTL Property is delighted to announce the successful sale of the Mercure Centro Hotel located in Port Macquarie, one of Australia's fastest growing coastal cities; and most sought after NSW tourist destinations.
The off-market transaction, brokered by HTL Property's Andrew Jackson, Andrew Jolliffe and James Carrick, saw long term owner HLF Pty Ltd sell its freehold going concern hotel to market leading hoteliers, the Laundy Hotel Group.
"Whilst not housed in the same equity structure as our other beachside accommodation assets in Noosa, Manly and Terrigal; this coastal property intersects perfectly with our national investment objectives, and adds deftly to the growing portfolio" advised Purchaser, Stu Laundy.
"We have decided to team up with local hospitality operator Alistair Flower, who is so very highly regarded in the region" Laundy added.
"A powerful suite of economic generators, when combined with an established tourism profile, speaks volumes for the ongoing strength and vitality of the entire mid and far north coast of NSW" advised HTL Property Managing Director, Andrew Jolliffe.
"Domestic tourism enjoys incredibly strong growth forecasts, as there exists a virtual tidal wave of pent-up demand for travel due to extended lockdowns and restrictions. Combine this with rising consumer confidence, steady vaccination rates, government incentives and substantially increased household savings due to a lack of spending opportunities during the CV-19 affected years, and Australians are just busting to travel" remarked HTL Property National Accommodation Director, Andrew Jackson.