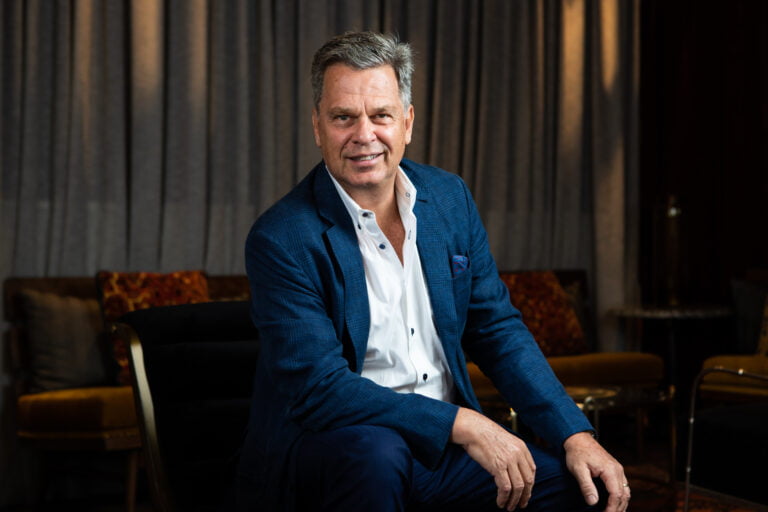 Ovolo Establishes Their New Acquisition and Development Team
Ovolo Group, the award-winning boutique designer hotel collection, welcomes new talent to the Acquisition and Development team. Ovolo Group continues to see expediential growth as all thirteen properties across Australia and South East Asia begin to open after trying times, and will continue the trajectory with key focuses on the Australian, New Zealand, and South-East Asian markets.
Marc Hediger (pictured above), a passionate hotelier and leader with operational, project and development background of 5-star properties and brands worldwide, joins Ovolo as the new Group Director of Acquisition and Development.
Marc brings over 40 years of upper management and executive experience to the group. Marc's career has seen him leading at the forefront of some of the world's best accommodation groups. To name a few, Senior VP of Development at Dusit Hotels and Resorts, CEO of Lanson Place Hospitality Management Limited, Senior Vice President of Rosewood Hotels and Resorts, Senior Vice President of Development at Shangri-La Hotels and Resorts in Hong Kong and, Corporate Director of Food and Beverage at Movenpick Hotel and Resorts.
With more than 20 years' experience in South East Asisa along with AU and NZ, Marc will lead the Ovolo Group throughout this growth as the group expands into the markets.
Marc will work closely with Kyu Baek Kim, who was recently promoted to Ovolo's Head of Acquisitions and Development. Both Marc and Kyu Baek bring extensive knowledge from their education at Ecole Hôtelière de Lausanne located in Switzerland, regarded as one of the best hospitality schools in the world.
Kyu Baek's career with the Ovolo Group started over three years ago when the group had the pleasure of welcoming Kyu Baek as Acquisition and Development Manager. Kyu Baek has played a leading role in driving the Ovolo's investment and development strategies, working closely with hotel and project management teams to create distinctive, bespoke hotels. Additionally, Kyu Baek was instrumental in acquiring property in Bali where the Ovolo Group has now launched MAMAKA.
While Ovolo continues to look at acquisitions, Marc and Kyu Baek will also be looking into asset light Management Agreements to lead the group's growth.
"Mark and Kyu Baek are not new to South East Asia market and Hospitality. They both have extensive amount of experience and knowledge of the industry to lead new acquisitions and foster growth for the brand. Marc also brings an extensive network and knowhow of new markets and will be leading the charge of creating Hotel Management Opportunities alongside finding new assets," said Ovolo Hotels Managing Director AU & NZ Dave Baswal.