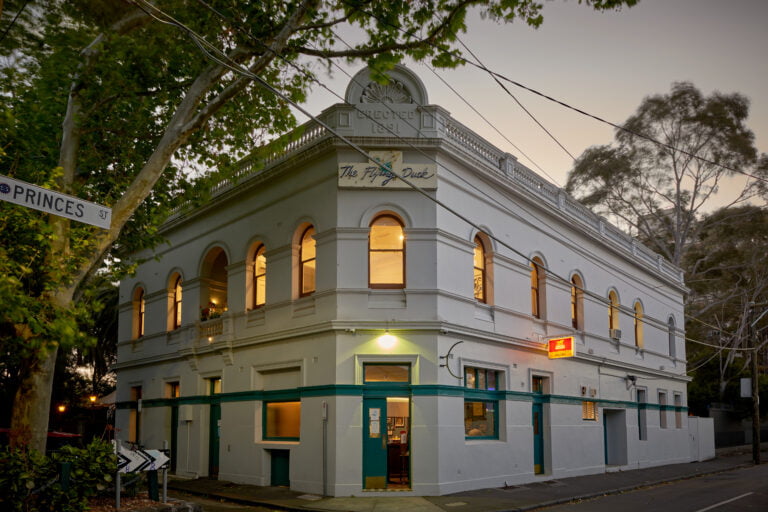 Prahran favourite 'The Duck' up for grabs
The freehold interest in popular Melbourne city fringe pub The Flying Duck in Prahran has hit the market and, is expected to attract offers well in excess of $7,500,000.
Occupying a substantial, prime 768sqm site at 67 Bendigo Street, "The Duck" – as it is known by locals – is a classic corner hotel with one of Melbourne's best beer gardens, located adjacent to the bustling Chapel Street entertainment and hospitality precinct.
The iconic venue spans two levels and features a glass house atrium and expansive courtyard beer garden to maximise its year-round post-Covid appeal.
It also caters to functions with spaces including the Duck Room with full table service in a classy and intimate environment, the Lounge for drinks and canapés, The Tent for parties, and the Glass House for a relaxed meal.
CBRE's Scott Callow and Mathew George have been exclusively appointed by Zig Inge Group to manage the Expressions of Interest campaign, which closes on Thursday, 09 December 2021. "It's becoming increasingly difficult to find a freehold hotel whereby the business can be purchased at the same time," said Mr Callow.
"The Duck provides a range of options for the incumbent to reposition or further develop the property, subject to the relevant council approvals."
The Flying Duck is well-connected to public transport via trams on Chapel Street, High Street and Malvern Road, and the Prahran and Hawksburn train stations.
The Melbourne pub market has remained active during Victoria's lockdown periods, with investors and operators keen to seek out opportunities in prime locations and pubs occupying prominent sites. The Flying Duck represents the perfect opportunity to access this market at one of the best times in the cycle.
"Buyers anticipated more hotel opportunities in Melbourne to come to market than we have seen, due to the restrictions imposed by COVID-19 over the past 20 months." Mr George added.
"The tightly-held nature of the market means buyer interest in freehold assets and existing businesses has remained high, as they actively compete for the limited opportunities in the market, as we now look ahead to improved conditions for venue operators."