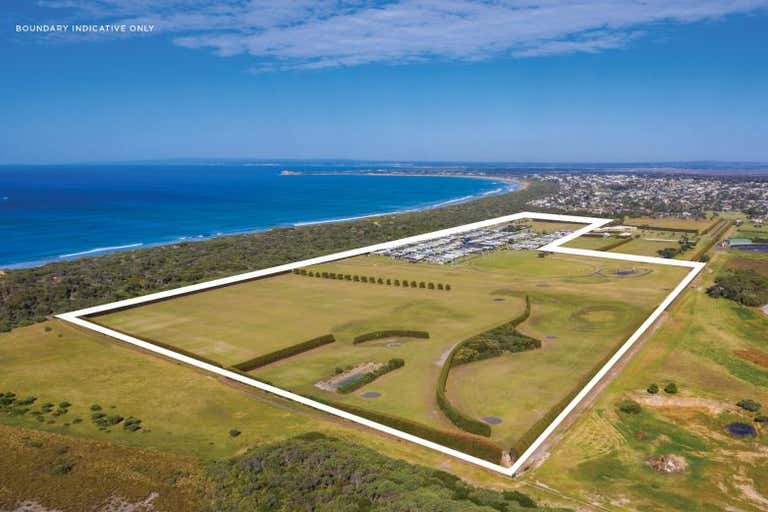 Remarkable 30-hectare oceanfront caravan park on Victoria's Surf Coast comes to market
24 February 2022 – JLL Hotels & Hospitality Group's Nick MacFie and Peter Harper have been appointed as exclusive agents to sell the property via an Expressions of Interest campaign.

Situated just 1.5 hours from Melbourne and 30 minutes from Geelong on Victoria's famous Surf Coast, Collendina Caravan Park occupies an incredible 30-hectare freehold ocean front site. It comprises 328 sites with excellent support amenity, two swimming pools, two tennis courts, full size football oval, basketball court, nine-hole golf course, indoor play centre and café. The Park is located on a beautiful surf beach, with a "private" beach track from the caravan park over the sand dunes.

Nick MacFie, Vice President, said "Given all that the property offers and it being at the gateway to the Surf Coast with its numerous attractions and major events, 'Collendina' has always been in exceptionally strong demand." He added, "Historical profitability has been strong, yet there is significant scope for further income upside 'as is' or through repositioning and expansion."

Owners of the Collendina Caravan Park for almost 40 years, Bill and Joan Steains, said "We feel lucky to have had the opportunity to develop Collendina into one of the most popular family caravan parks on the coast and we value the relationships we've established with so many wonderful families along the way. It's with considerable sadness that we've taken the decision to move on – but, at the same time, we're excited to open up the opportunity for someone else to come in with fresh energy and new ideas for our beautiful ocean front property."

Peter Harper, Managing Director & Head of Investment Sales, said "The Caravan Park sector has become increasingly institutionalized over the past few years with groups deploying or raising significant volumes of capital for acquisitions and asset enhancement. Collendina will no doubt be keenly contested by such investors, but also smaller funds, caravan park operators, land bankers and high-net-worth investors attracted by the property's strong underlying fundamentals and passive income profile."

Expressions of Interest for Collendina Caravan Park close on Thursday 31 March 2022.